LoveLicton Sponsored Events: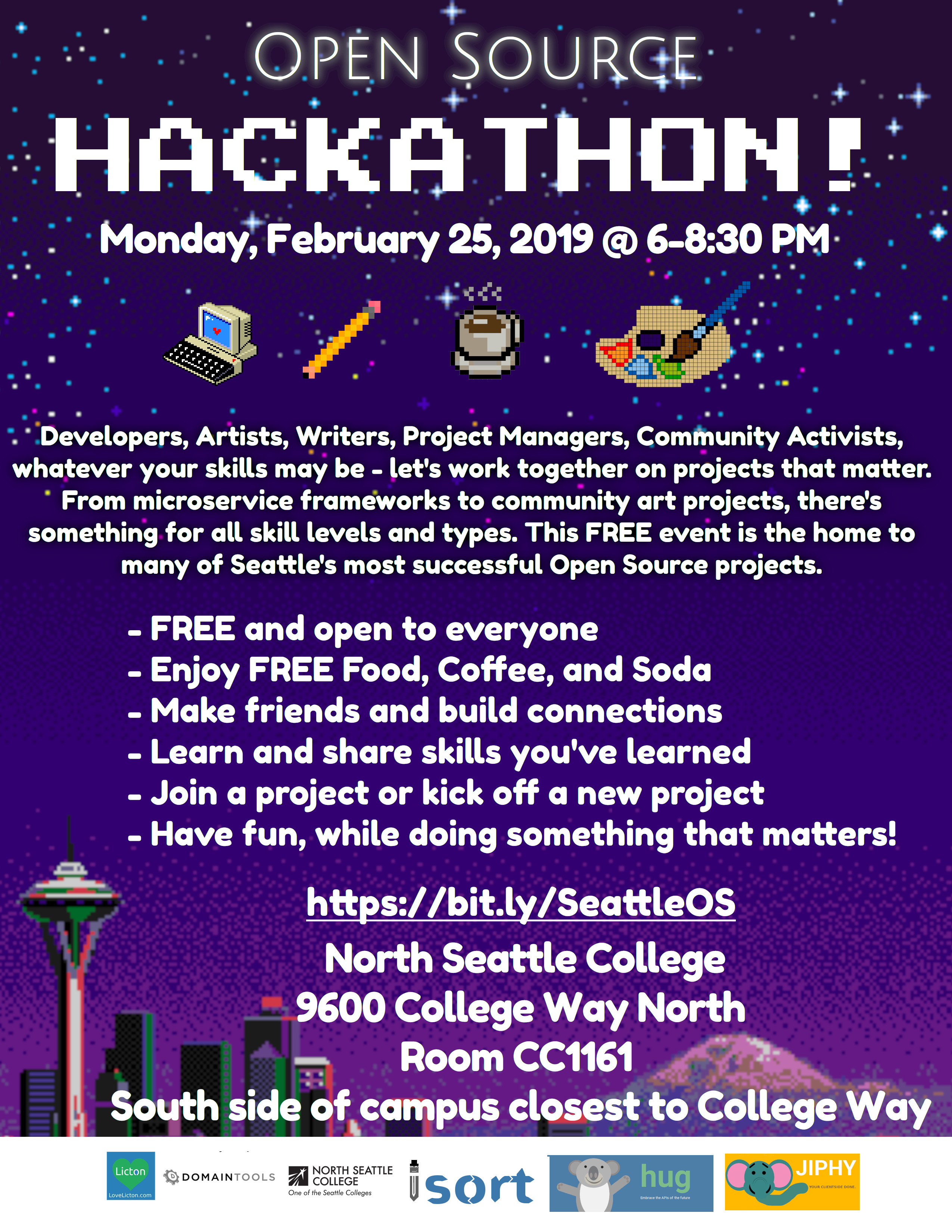 Open Source Hackathon meetups provide an opportunity to work with others on Open Source Projects. All contributions, from code to graphic design and documentation are welcome. If you've always wanted to get involved in Open Source or work on projects with other developers in the community this is a great way to start! Free and open to all skill levels and experience. Food, coffee, and expert advice provided free.
Social Events:
Saturday, February 9th @ 12-4PM, Greater Seattle Linux User Group, North Seattle College, Education Building, Room 1840A
GSLUG is a community of people in the Seattle area who share an interest in Linux and open source software. Everyone is welcome, whether you've never used Linux before or you're a seasoned kernel developer. Come join us the 2nd Saturday of each month to learn and share!
Community Engagement Events:
To stay up to date on other activities coming up, check out LoveLicton's calendar.
Hope to see you at an upcoming event! Did we miss something? Let us know in the comments below or by emailing us at [email protected]