Reminder: TONIGHT all across Licton Springs and Seattle is Night Out! Come together with your neighbors for good food, activities, and conversation! Below is a map of all the publically listed night outs in the Licton Springs area:
If your direct area isn't getting together, the Densmore Block Watch Barbecue is open to the entire neighborhood and is holding its night out at Licton Spring Park.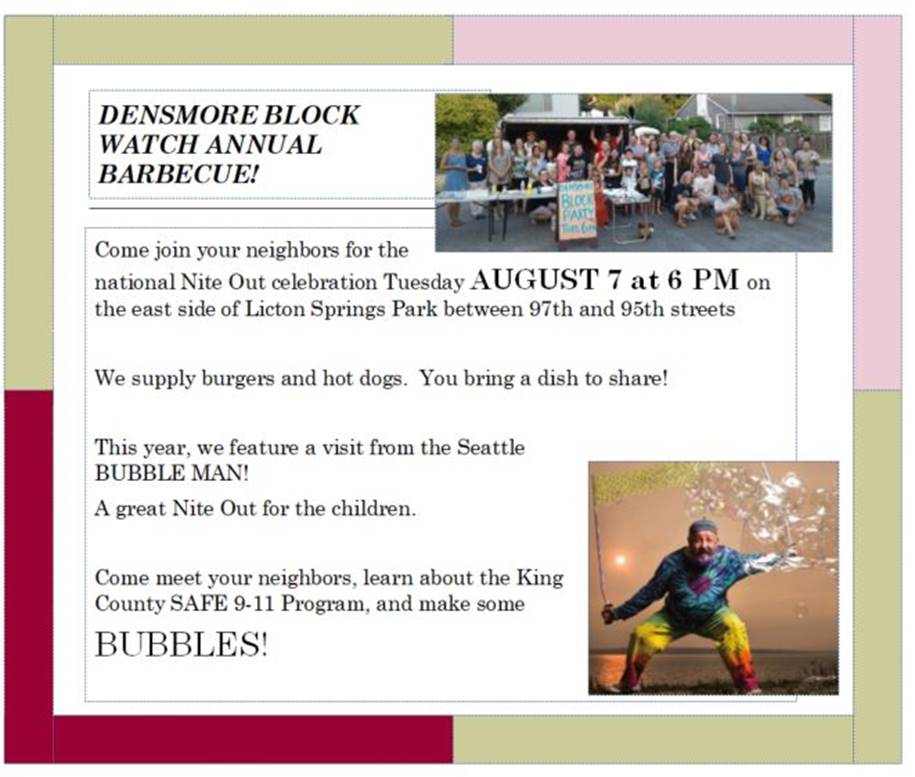 Click here for a map of all the Night Out celebrations being held accross Seattle.
Did we miss your Night Out celebration? Let us know in a comment below!